Travel Designers
·
Jacada Travel
·
Hybrid Remote
Product Manager - Europe
We're looking for an experienced Product Manager to join our expert Europe Travel Design team as we continue to grow. You'll delve deeply into understanding our guests and the special kinds of experiences that we like to provide for them. Using that knowledge and understanding, you'll be essential to sourcing and refreshing these experiences and properties as well as keeping us up to date with the practicalities of travelling to this region. You'll also help give the team the tools and information to sell more unusual and unique products.
You will work alongside the marketing and content team to ensure the Jacada website is showcasing inspiring product in line with Jacada values as well as helping them produce relevant content.
Working closely with our Positive Impact Coordinator you'll help to ensure our product genuinely helps to look after the people and places our guests travel to, that they are operated responsibly and helping our team and guests understand the positive impact they have.
What you'll be doing:
Work with Heads of Travel Design (HOTD), and the Marketing team in the selection, refinement and development of product portfolio in line with Jacada values and team vision.
Work closely with marketing to develop new itineraries to be showcased on the site and other platforms.
Build and maintain supplier relations - including representing the Jacada Travel at trade fairs, evening functions, road shows, training sessions and meetings where applicable to the brand.
Provide product support and destination advice for the sales team and concierge teams on day to day product queries and conduct regular training sessions.
Provide support to the Concierge team and Loyalty teams in liaising with suppliers.
Investigate and assist in resolving guest feedback, product concerns and complaints.
Assist with negotiating and arranging staff FAM, educational and product trips.
Continuously analyse and research competitors, market trends and be in the know with industry news.
Conduct regular Product reviews and feedback to HOTDs and Head of Sales.
Assist the marketing team with PR requests as needed and in line with deadlines.
Provide the marketing team with regional information and recommendations as requested for the creation and updating of content across all platforms.
Assist with the continuous auditing and improvement of key website pages for the region.
About You:
Have minimum 2 years experience in a Product Manager role.
Care deeply about the Europe product and have extensive knowledge of the region through first-hand experience.
Be passionate about responsible travel.
Celebrate diversity.
A curious and genuine people-person who is enthusiastic about getting to know Jacada guests and team.
A self starter with a growth mindset and eagerness to learn and expand themselves in the product market.
Listen and be considerate of others' opinions and ideas - both guests and colleagues.
Problem solve; viewing challenges as a way to grow.
Supportive, positive and keen to embrace the Jacada culture of wellness and togetherness.
Highly motivated with an ability to multitask and be driven by selling outstanding itineraries.
Creative, with a desire to lead the way in travel.
Calm under pressure.
Excellent verbal and written communication skills.
Be a team player. Help your colleagues to achieve their goals too.
Office Hours: Monday - Friday 10am - 6pm in Shoreditch (typically 3 days in office, 2 days WFH)
Start Date: June 5th
Salary: £42,000
Department

Locations

Remote status

Hybrid Remote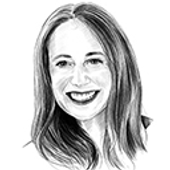 Contact
Rachel Newton
Head of Europe Travel Design – Travel Designers
Flexible Working

It's important to us that everyone at Jacada leads a healthy work-life balance. Have a gym class to attend? Have a course you're working on outside of work? Whatever it might be, we're here to support your life ambitions and offer flexible working hours to help you achieve this.

Togetherness

We believe having fun whilst working is key! That's why we offer different and exciting perks for everyone, no matter where you're based. We love getting people together, whether that be remotely or at a London local.

Growth

We value your personal growth and development. We hope to help evolve your abilities, learn from you and hear you. Everyone has a voice at Jacada and look forward to hearing yours.
Workplace & culture
We've created an environment that allows people to be their authentic selves. A place where individuals can grow and build strong connections with like-minded others. We strive to ensure everyone feels like they have a purpose and are having fun whilst doing it!

Our team is based all over the globe, no matter where you are, or what time zone you're in, we vouch to try our best, learn from our mistakes and grow a strong and progressive culture together.
About Jacada Travel
We are a luxury travel company offering completely personalised, private trips all over the world. We strive to be that well-travelled friend our clients can come to for advice and inspiration and to really get under the skin of the places they visit and experience things that don't always make it into the guidebooks.
Travel Designers
·
Jacada Travel
·
Hybrid Remote
Product Manager - Europe
Loading application form