Travel Designers
·
Jacada Travel
·
Hybrid Remote
Middle East & Silk Route Travel Designer
We are looking for a superstar first Travel Designer for a new region launching in the second half of 2023. Not only will you be sharing your love of this captivating region with our wonderful clients, but you will also be helping to shape how Jacada clients experience the region. During the first 6-12 months in the role, you will spend time on FAM to test out new partners and collaborate with the marketing team to create new and exciting sample itineraries and content for our website whilst also planning amazing trips for the first Jacada Middle East & Silk Route clients.

You'll work closely with the Head of Middle East & Silk Route to train new team members as the team grows and be a source of knowledge for them to learn from.

No previous sales experience is required but we are looking for someone with a passion for the region (especially Egypt, Jordan & Israel) and helping others to explore it.
You

Be passionate about responsible travel.
Celebrate diversity.
Care deeply about the Middle East & Silk Route region and have extensive knowledge of the region through first-hand experience.
A curious and genuine people-person who is enthusiastic about getting to know Jacada guests and forging long-lasting relationships with them.
Listen and be considerate of others' opinions and ideas - both guests and colleagues.
Open-minded and keen to learn.
Problem solving; viewing challenges as a way to grow.
Supportive, positive and keen to embrace the Jacada culture of wellness and togetherness.
Highly motivated with an ability to multitask and be driven by selling outstanding itineraries.
Creative, with a desire to lead the way in travel.
Calm under pressure.
Excellent verbal and written communication skills.
Be a team player. Help your colleagues to achieve their goals too.
What you'll be doing

Communicating with our discerning guests by phone, video call and email to gain a comprehensive understanding of their travel needs, interests and passions.
Curating bespoke itineraries to suit each individual guest personally. Seeking to include sustainable, one-of-a-kind hotels and excursions and following responsible travel practices.
Closing sales effectively.
Cultivate connections and build rapport with your guests before, during and after travel to increase repeat business and referrals.
Maintain a highly organised sales pipeline, and work efficiently within our CRM and sales systems. Prioritise tasks, work to deadlines and embrace Jacada's best practices.
Respond to any challenging situations efficiently and effectively.
Collaborate with all departments, DMCs and the wider company to provide a seamless experience for guests.
Assist the marketing team with editorial content and the creation and updating of example plans.
Be prepared to lend a helping hand, particularly when team members are away.
Maintaining and forging caring, supportive and professional relationships with DMCs and suppliers on the ground.
Enhancing our services on the ground by sourcing new and innovative products.
Travelling on FAM trips - collaborate with your team, marketing and operations departments before travel to ensure optimum fact-finding and deliver product training on your return. Upload videos and pictures to our asset management system.
Office Hours: Monday - Friday 10am - 6pm in Shoreditch (typically 3 days in office, 2 days WFH)
Start Date: Negotiable
Salary:
- Basic salary of £27,300 plus a generous commission structure with a realistic £50,000 - £90,000 OTE. 
- Guaranteed minimum commission topping earnings up to at least £38,000 p.a. for the first 6 months of sales.
Department

Locations

Remote status

Hybrid Remote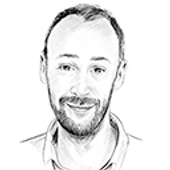 Contact
Phil Cowie
Head of Sales & Operations – Senior Management
Flexible Working

It's important to us that everyone at Jacada leads a healthy work-life balance. Have a gym class to attend? Have a course you're working on outside of work? Whatever it might be, we're here to support your life ambitions and offer flexible working hours to help you achieve this.

Togetherness

We believe having fun whilst working is key! That's why we offer different and exciting perks for everyone, no matter where you're based. We love getting people together, whether that be remotely or at a London local.

Growth

We value your personal growth and development. We hope to help evolve your abilities, learn from you and hear you. Everyone has a voice at Jacada and look forward to hearing yours.
Workplace & culture
We've created an environment that allows people to be their authentic selves. A place where individuals can grow and build strong connections with like-minded others. We strive to ensure everyone feels like they have a purpose and are having fun whilst doing it!

Our team is based all over the globe, no matter where you are, or what time zone you're in, we vouch to try our best, learn from our mistakes and grow a strong and progressive culture together.
About Jacada Travel
We are a luxury travel company offering completely personalised, private trips all over the world. We strive to be that well-travelled friend our clients can come to for advice and inspiration and to really get under the skin of the places they visit and experience things that don't always make it into the guidebooks.
Travel Designers
·
Jacada Travel
·
Hybrid Remote
Middle East & Silk Route Travel Designer
Loading application form