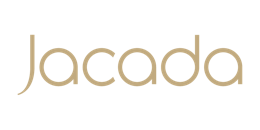 Louis Dhont
Loyalty Manager – Loyalty
Hi, Louis here, Loyalty Manager at Jacada. Born in France and raised in Brighton in the UK. I have been lucky enough to live and work in several countries and I'm currently based under the Catalan sun in Barcelona!
My travel experience started young! As a family, we were lucky enough to travel to Cuba, Martinique, Colombia, and Guadeloupe and extensively across Southern Europe by the age of 15. From there, I took it upon myself to explore as much of the world as possible, from backpacking through South East Asia, solo touring through Northern India, and cycling the length of France. More recently I have travelled through eastern and southern Europe in a self converted Camper!
My background is predominantly in client-facing roles, previously in medical assistance. After completing a Masters in Business Administration, I joined a leading financial services company as a project manager. This combined experience, coupled with my travel profile puts me in a great position to lead our Client Loyalty Engagement Team, inspiring our existing guests on their next dream experiences. I am always on the lookout for engaging, curious and thoughtful candidates who have a passion for engaging clients from all walks of life.