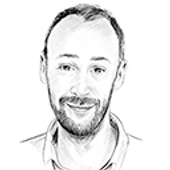 Phil Cowie
Head of Sales & Operations – Senior Management
Hello, I'm Phil and I lead the Sales & Operations teams here at Jacada. 
I fell into the travel industry in 2012 after some time as a ski instructor and chef. My passion for travel came from camping across Europe with my family as a child as well as ski seasons around the world - usually taking a slow route home.
When it comes to favourite destinations, Iran is probably the most amazing country I've ever visited with amazing people but it's hard to pick as Southeast Asia keeps pulling me back time and again. 
The best thing about my job at Jacada is hearing the fascinating conversations that our team have with our amazing clients and then the stories that they share with us before, during and after their travels. 
I'm excited to continue growing our team here at Jacada with passionate, interesting new team members so that we can share the Jacada magic with even more guests.