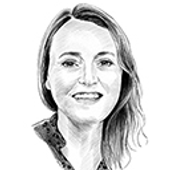 Maria O'Sullivan
Head of Africa Travel Design – Travel Designers
Hi, I'm Maria.
I head up the Africa Team here at Jacada Travel. If you're like me and love all things Africa Travel then you are in the right place. I've worked in various roles across the Travel Industry from front lines sales to product roles and hotel representation.
I'm a keen wildlife photographer, a huge fan of South African wine, and currently planning an epic trip to Namibia.
We are a close-knit team, based in Shoreditch, with a passion for responsible travel and creating once-in-a-lifetime journeys for individuals who appreciate luxury in all its forms.