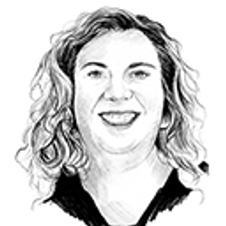 Sarah Jarvis
Head of Asia Pacific Travel Design – Travel Designers
I'm the Head of Asia Pacific Travel Design. We cover Indian Subcontinent, South East Asia and the Far East all the way to Australia, New Zealand and French Polynesia.
I started with Jacada back in 2019, having worked in management positions in travel for 5 years before that. I find honesty and a growth mindset the building blocks for success. Our team is based in the UK and most of us work hybrid with about 3 days in the office and 2 WFH.
I am always on the lookout for passionate Travel Designers who love talking about Asia and Australiasia and have a keen eye for detail.

As with everyone who works in travel, I'm always planning my own trips and usually won't stop talking about where I'm going next.