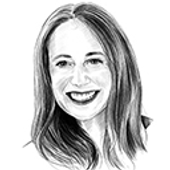 Rachel Newton
Head of Europe Travel Design – Travel Designers
Hi, I'm Rachel and I'm the Head of Europe Travel Design. I've been in the travel industry for 9 years which has definitely encouraged a lifelong love of all things travel related! 
I'm always on the look out for friendly, personable travel designers with a natural passion for all things Europe. Work experience is less important to me than a great attitude, willingness to learn and love for Europe!
My favourite countries in Europe are Iceland and Italy. Iceland for the dramatic scenery, beautiful skies, wildlife and amazing range of experiences on offer. Italy for the people, the scenery and the wine and food!
I am lucky to work in an amazing team and it would be great to grow that team!