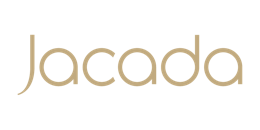 Angela Thomas
Senior Concierge for Africa – Concierge
Hi, I'm Angela. Senior Concierge for Africa at Jacada Travel.
Based in Cape Town, South Africa, I've been a part of this amazing team since 2016! 
Transitioning from the hotel industry to travel, one thing remained the same, my love of travel and exploring, guest relations and more importantly providing guests with an unforgettable experience. I love showing off my city and in 2019, Jacada assisted me in getting my South African Tourist Guide certification and license. An investment in both me as well as our guests.
Jacada is a truly diverse and inclusive company and is mindful of not only the needs of their clients but of their employees as well. Personal growth is always encouraged. 

If you are looking for a company where you are not just a number behind a desk, have a keen eye for detail, a passion for responsible travel and love adding a little sparkle to guests adventures, you are in the right place! 
Looking forward to welcoming you to your next epic career adventure!