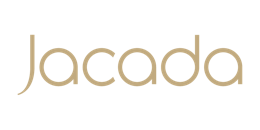 Berni de Luca
Senior Concierge for Latin America – Concierge
Hi, I'm Berni! I'm Senior Concierge for Latin America at Jacada Travel.
I am based in Buenos Aires, my favorite city in the world, but I am originally from the Argentine Pampas. Having grown up in a small town, I always enjoyed going away and discovering new places.
Traveling helped me to see the world with different eyes and connect with different people and cultures. It also made me the foodie that I am today, one of my biggest passions is trying out new flavors. I traveled through Latin America quite extensively and my favorite dish so far is Peruvian ceviche. Can't wait to see what beats it!
My journey with Jacada started back at the end of 2017 when I was living in Santiago, Chile. I joined as a Concierge for Latin America and learned a lot as my previous experience was mostly about Argentina's operation.
However, what I treasure the most about this experience is the lovely people I met along the way. Everyone is amazing and thoughtful - we do care a lot about our people here at Jacada.
I am looking forward to seeing our teams grow and meeting you soon!