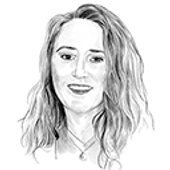 Ela Hughes
People and Culture Manager – Senior Management
Hey! I'm Ela, People and Culture Manager at Jacada Travel. I have the pleasure of working with all the teams at Jacada and dip my toe into all sorts of exciting projects every day. From recruiting to welcoming new starters, implementing policy changes to ensuring the wellbeing of our people, and most importantly I get to talk to our incredible team who are based all over the globe daily.
Outside of work, I'm a singer-songwriter and love to go back to my hometown in Wales to reconnect with the ocean. I love traveling and one of my top experiences has to be snorkeling with humpback whales on the East coast of Australia!
I love getting to know people and want to get to know you! Be sure to connect with the People and Culture department.